WHAT DO OUR PARTNERS SAY?
Andrea and the Math Transformations team are unquestionably the highest quality professional development available to schools to improve math instruction for deep student learning. They expertly combine years of experience in mathematics instruction and adult learning with the ability to meet teachers where they are - supporting, challenging and inspiring educators at all levels to take risks in their teaching and have fun doing it. Teachers love working with them, principals consistently set aside discretionary funds to partner with them, and student achievement in math is on the rise! I cannot recommend Math Transformations highly enough.
​
Dr. Andrew Johnsen
Superintendent
Lakeside USD
Andrea and her team at Math Transformations provide highly effective, research-informed professional development that is inspiring to new and experienced educators, teachers and leaders at all levels. It is rare to find a math professional development program that genuinely builds the skills of leaders to support high quality math instruction. By engaging leaders it is a vehicle for system and school transformation as well.
​
Dr. Amanda Datnow
UC San Diego
Associate Dean of the Division of Social Sciences
Professor, Dept. of Education Studies
I highly recommend Andrea and Math Transformation. The embedded support, guidance, and knowledge provided by Andrea and Math Transformation has systematically transformed how La Jolla Country Day School educators think about content, pedagogy, professional development, and the student's learning experience. Andrea and team have provided support in high-quality math instruction; coherent flow of math content and experiences; in the design of how student's experience mathematics; and in the deepening of collaboration amongst teachers, teaching teams, and grade-levels.
Colleen O'Boyle
Assistant Head of School for Academic Affairs
La Jolla Country Day School
Math Transformations has literally "transformed" the way that we think about math instruction in Alpine USD. Thanks to Andrea and her team, our students have deepened their conceptual understanding of mathematics and are more engaged than ever in their learning.
​
Jenna Weinert
Principal, Boulder Oaks Elementary
​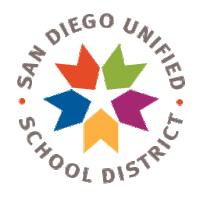 MT fundamentally changed my approach as a teacher by introducing strategies that take advantage of my students' natural curiosity when it comes to numbers. My teaching has been flipped upside down. Through exploration and meaningful rich tasks, my students now drive the learning in my class, and teaching has never been so much fun!
​
Richie Moreno
Math Teacher, Innovation Middle School
Andrea and the staff at Math Transformations formed an exceptional partnership with our teachers. They were incredibly intuitive as to teacher capacity and modified the professional development to meet teachers where they were while taking them to where they needed to be.
​
We wanted to develop in our teachers a capacity to lead students toward a culture of growth mindset and productive struggle, and to embrace a math environment rich in thinking and reasoning. Math Transformations succeeded! Teacher response was overwhelmingly positive. Andrea guided teachers not only in strategy and practice, but inspired them to be leaders on their campus. Math Transformation truly changed our teachers math strategies, and more importantly, how they saw their students as mathematicians.
​
Judee Sani
Curriculum and Instruction Coordinator
Diocese of Stockton
Our research group at UCSD, including researchers at SanDERA (sandera.ucsd.edu) and the Education Studies Department, worked collaboratively with Math Transformations for three years on a federally funded middle school math intervention. Math Transformations provided first rate peer coaching throughout this period. Math Transformation's combination of math knowledge, pedagogical expertise, and ability to work collaboratively with math teachers to develop lesson and unit plans was outstanding. During the course of the study we saw growth in each school's Professional Learning Community and strong across-school collaboration among math teachers. Teachers rated the planning sessions highly, reported that students were entering math discussions more frequently, and math achievement began to improve during the course of the study. Our experience with Math Transformations was extremely positive throughout this project.
​
Julian Betts, UC San Diego
Professor, Department of Economics, UC San Diego
and Executive Director, San Diego Education Research Alliance
The team at Math Transformations went above and beyond to understand the unique needs of our students with special needs. By doing so, we were able to bridge the gap and adapt math games and strategies to something our students would understand. Over the multiple workshops, I have gained new insights in ways to teach math and simple routines to build a strong math foundation for our students.
Cindy Hilliker
Specialized Academic Instructor
Lindo Park Elementary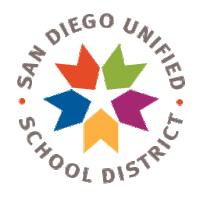 With Math Transformations, I always look forward to being immersed in engaging, rich tasks that spark curiosity, encourage dialogue, and ignite critical thinking as we make sense of mathematical concepts. I never leave a professional development without a deeper mathematical understanding, at least one new idea, and the materials to implement the rich tasks in my classroom immediately.
​
Kira Rua
San Diego USD Math Coach
​
I had the pleasure of working with Math Transformations multiple times to collaborate on planning professional development, and also attend PD as a participant. Their series of math trainings for teachers had the perfect balance of time doing rich math tasks as well as modeling and discussing of teacher moves, which helped me and many teachers transfer those practices directly into our classrooms. Collaborating with Andrea and Math Transformations to plan a professional development series for math coaches was a great experience as well. She communicated often, listened to the needs of our math teachers and coaches, then designed a really personalized and meaningful learning experience for our district math leaders. I appreciate all of the support Math Transformations has provided to our district!
Mimi Williams
Math Teacher at Mar Vista Academy
Induction Mentor for Sweetwater Union High School District
Math Transformations genuinely transforms math instruction. The math experiences they orchestrate and the expertise they bring to each conversation move you beyond what you know and direct you to innovative teaching methodologies.
Brian Lasho
Teacher, Park Village Elementary
I have been a teacher in the Lakeside School District for 7 years and have had the privilege of working with Math Transformations for 5 of those years. Our time working with MT has not only grown our ability to develop and deliver high-quality math instruction, but has instilled a higher level of camaraderie and cohesiveness at our site. The time during our workshops and 1-on-1 planning has proven to be invaluable and I strongly believe that I would not be where I am today in my teaching abilities without it. I highly recommend MT for any site or district.
​
John Dungan
Teacher
Lakeside Middle School
​
Math Transformation has by far been the best professional development I've ever been to! Highly recommended!
Mundo Cronk
Teacher
Innovation Middle School
Andrea and Math Transformations reminded me of the creativity and fun that math instruction can be! I have implemented daily number talks and more choice in my math block because of their guidance and support, and my students now can't wait for math everyday. Andrea and Math Transformations help teachers create meaningful math lessons that enrich both the teacher and student.
​
Robert McCarthy
3rd Grade Teacher
Diocese of Stockton
My students loved the Nim game and continually ask to play it. Incorporating rich math discourse in my classroom by using talk moves has developed an inclusive math culture. I enjoy seeing all of my students light up when we do Number Talks.
​
​
Cameron Gorsak
Middle School Math Teacher
Diocese of Stockton
​